March 09, 2022 – I sent Joseph a neat Lego set to "enjoy".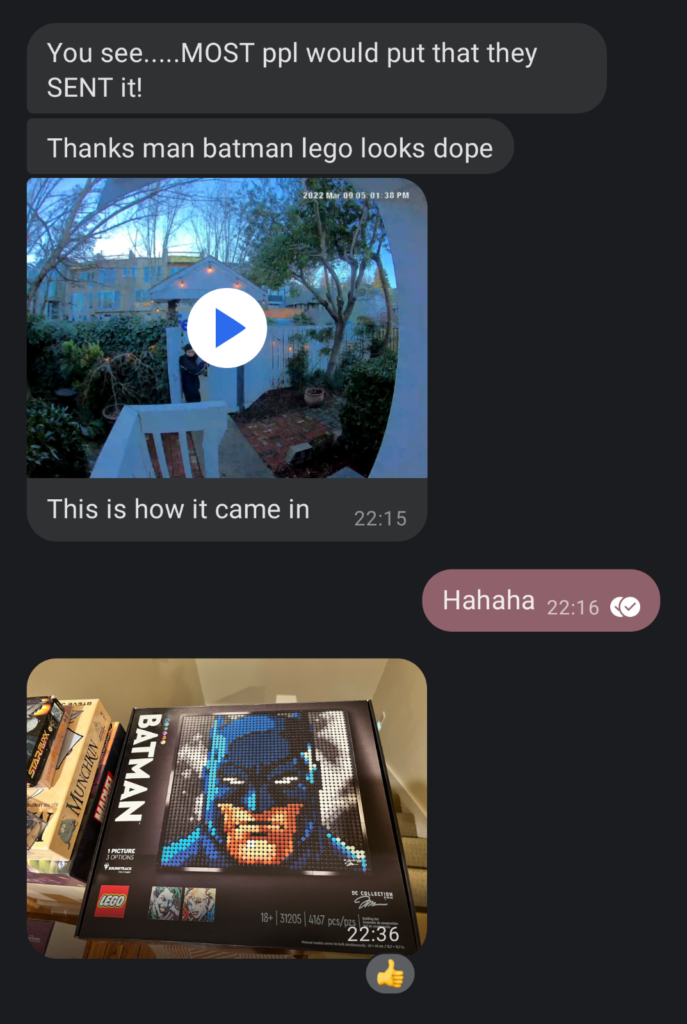 July 21, 2022 – We visited Joseph, Yuwi, and met a new friend (what up, Charlie!) for a week and we went to see ABGT, so much fun!
July 29, 2022 – After getting back to Houston,
September 08, 2022 – About six months after he got the Lego set, I sent him the second video of me putting the "stolen" piece on a picture frame next to Batman. Same shelf. Maybe two feet apart. LOL!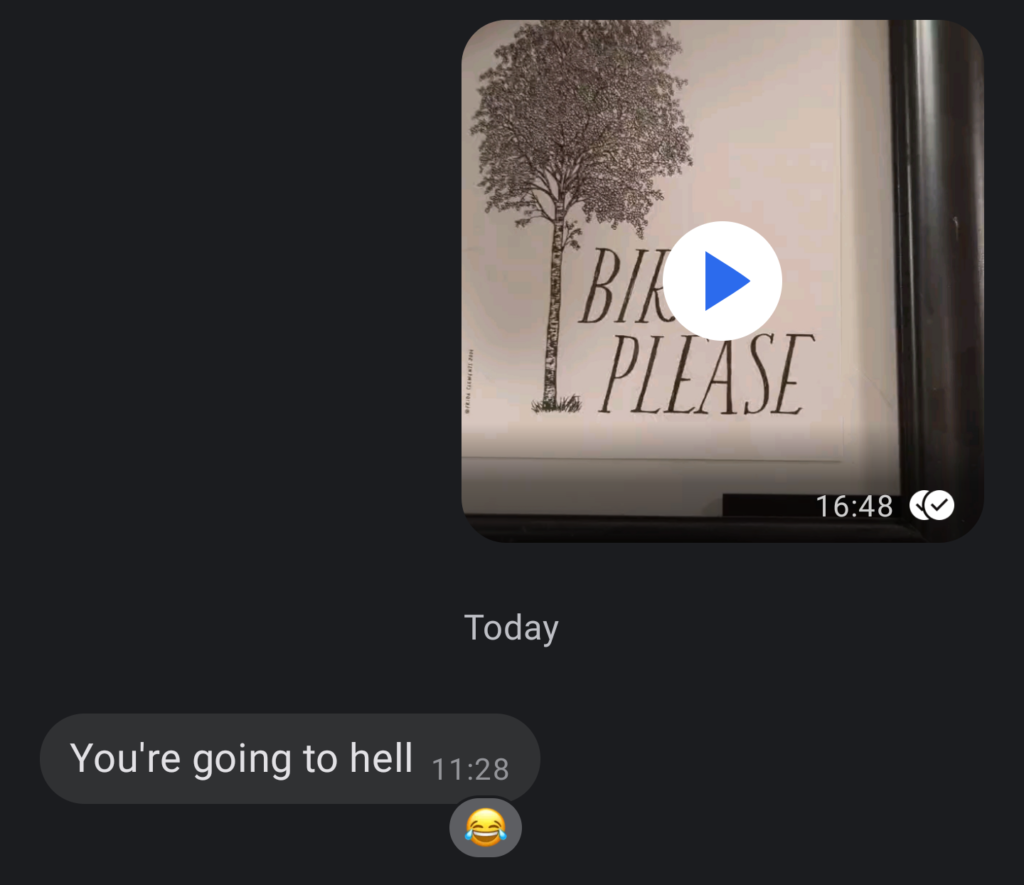 #neverforget